Ladies, do you have days when it's too cold to just go running or hiking in shorts but too hot to wear pants? This usually happens to me in between seasons, right before and after summer. But I've found a rather elegant way to put a stop to your shorts-or-pants indecision. You see, I used to take dance classes. But I started when I was well into my 20's so I had to learn what type of outfit worked by trial and error and by copying the other younger more experienced dancers. I needed to wear something that allowed me to stretch and move freely and it had to be highly breathable because dancing would work up a sweat. It also had to be tight so I could see my legs clearly in the mirror. This magic piece to my athletic wardrobe was and still is pantyhose! I don't know if those girls were wearing pantyhose under their shorts or some sort of leggings specific to dance, but I found that a normal pair of black pantyhose running with medium thickness with the feet cut off worked perfectly for me. And not just for dance, I love them under a pair of running shorts when the weather doesn't really call for shorts yet but I just don't feel like wearing pants anymore because it's somewhat warmish. It's also great for runs that start in the early morning when it's legitimately chilly and continue into the day when the temperature rises. Unless it's scorching hot, a pair of pantyhose running won't let you overheat because it's so breathable since it's all mesh.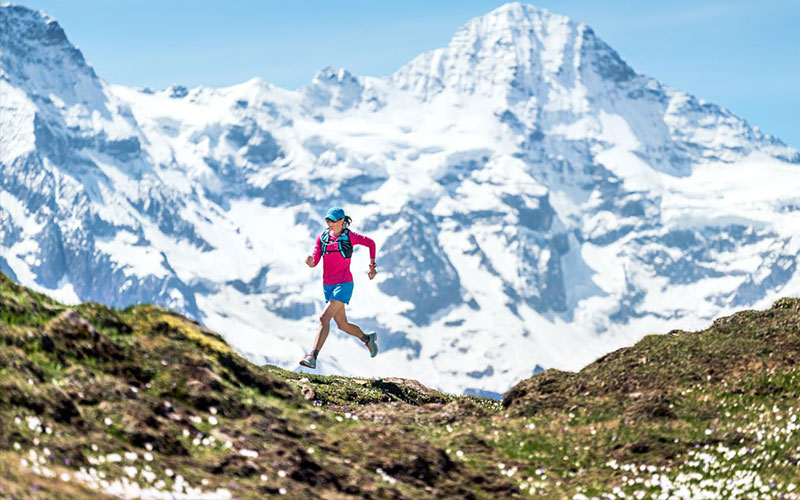 Furthermore, I like to wear pantyhose running even under my summer hiking pants when I hit trails in the fall. My summer hiking pants are light and airy but may not provide enough warmth at higher elevations and when it gets windy. Having that extra layer that's super light and thin adds just the right about of warmth without any bulk. Plus, I can bring a couple pairs on a multiday hike and after a quick rinse, they dry in no time, making them a lightweight layer that sort of acts like a clean pair of pants. Hey, when you're backpacking for days, the concept of 'clean' is always a bit relative.
Lastly, in my humble opinion, I find a pair of sleek black pantyhose running under little shorts to be flattering. Honestly, I even feel sexy when I go running in them! Come on, ladies, pantyhose are inherently sexy, under a pair of running shorts or not. However, I must admit that my husband thinks it makes me look like a confused dancer-turned-runner and he would prefer to not be seen running with me when I'm sporting them. But he'll come around, no doubt. If you need some suggestions about best trail running shoes, read our article!
There's no need to brave the cold at the start of your run if you're wearing shorts now! Just wear a nice pair of pantyhose running underneath and run confidently knowing that even after you've warmed up, your pantyhose will still breath, keeping you dry and cool. Plus, with the added sexy factor on the trails, you'll have birds whistling after you.